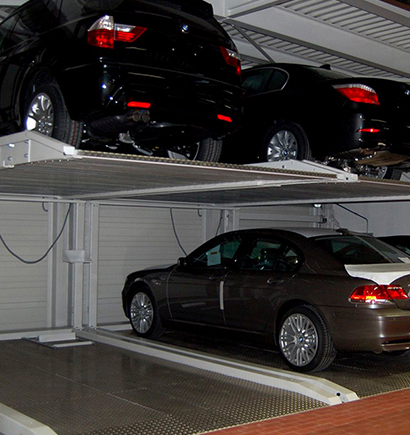 Goods Elevator Manufacturers
Transporting goods in a muti storey building is always a labour intensive task. Fox elevators help you to reduce labour and save time and expenses with our Goods Elevators. Made with quality material for heavy duty performance our goods elevators help by providing ease of transportation.
We Are Leading Goods Elevator Manufacturers In India
Fox Elevators are Goods Elevator Manufacturers in India. A goods elevator is used to move freight and goods between floors in a building. There are two types of goods elevators, the service elevator and the goods lift. Fox Elevators are goods lift manufacturers in Ahmedabad as well as passenger lift manufacturers.
How is a Goods Elevator different from a Passenger Elevator?
A service elevator is used to transport people and a goods lift is used to transport goods. A service elevator is a lift that carries people to various floors in a building. The interior of the service elevator is fitted with fixtures and amenities to provide a comfortable ride for the passengers. The lift is either powered by electricity or hydraulics. Service elevators are also called passenger elevators.
A goods lift on the other hand is a type of elevator that is used to transport goods between floors in a building. The interior of the goods lift is fitted with fixtures and amenities to accommodate the goods and are bigger than passenger elevators. Goods lifts are also powered by electricity.
Why should you choose us over other Goods Lift Manufacturers in Gujarat?
If you need to move a lot of goods and people, a goods elevator is a perfect solution and we are the perfect choice as Goods lift manufacturers in Gujarat. These devices can be used to transport goods, including large or heavy items, as well as people. Goods elevators are generally very fast and efficient, and can often be used to replace multiple other devices. For example, goods elevators can be used to replace an escalator and a stairwell.
We are Goods lift manufacturers in Ahmedabad, Gujarat and our Goods elevators are available in a variety of sizes, depending on the number of goods that need to be transported.
We manufacture Goods lifts and have years of experience and know-how to install these Goods lifts in a variety of locations, such as at the top of a building or inside of a building.
We design Goods Elevators according to your requirement and the design of the goods elevator can also vary, with some models being more suited for people and others being more suited for goods.
Our Goods elevators are designed to be durable and long-lasting. These devices are typically made of strong materials that can stand up to constant use.
We are Goods Elevator Manufacturers and we provide the benefits of a goods elevator to various businesses and multistory buildings across Gujarat.
We take care of everything while manufacturing a Goods Elevator for buildings including safety, efficiency, and cost.
Our Goods elevators are also very durable and will last for years to come. Goods elevators are a great investment for any company that deals with the handling of large, heavy objects.
Huge, reliable, cost-effective, and highly skilled in lifting, our company is one of the leading manufacturers of lifts in Gujarat. We can design and manufacture a lift to suit your needs, including both residential and commercial models. We are happy to provide a quote for your lift and we offer a full installation service for our products.
Automatic Rescue Device
Ultra Silent Lift operation
Child Safe Mode Lift lock
Voltage fluctution protection
Upto 6 Person capacity in Single Phase
Compact Gearless machine