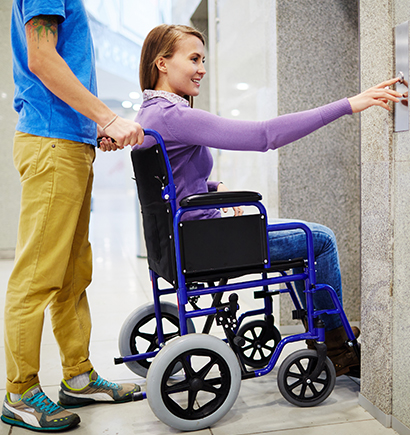 Hospital Lift Manufacturers in Gujarat
Hospitals and healthcare facilities are critical and must be operational 24 hours a day, seven days a week. Fox Elevators is dedicated to offering goods and services that assure the elevator will be available when you need it. We value our first responders as well.
We Are Leading Hospital Lift Manufacturers in Ahmedabad
We as hospital elevator manufacturers take into account the peculiarity of the hospital environment, built a highly integrated communication control system, so that the elevator brakes smoothly, smooth operation, and patient times feel comfortable. Multiple safety elements have been designed to successfully decrease the risk of mishaps while allowing safe and inaccessible patient access.
We Make Mobility Easy
In a hospital, the power of elevation is used in a variety of ways. Everyone wants to be able to move more quickly. Hospital Lifts are used by passengers, surgeons, and nurses. Depending on the needs, capacity and speed vary from lift to lift. We as hospital lift manufacturers give hospital lifts a high level of sophistication. In hospitals, lifts are emergency services that must be available at all times. It aids in the safe and efficient transport of patients, medical workers, and medications from one floor to the next.
Customised Care for Maximum Comfort
Our hospital elevators can quickly transport a stretcher and wheelchair, as well as a few people, from one location to another or from one floor to another. Hospitals typically have separate passenger and bed elevators, with the bed elevator normally allocated for patients only. Hospital elevators come in a variety of capacities, ranging from 1000 to 1800 kilograms.
To make the patient feel more comfortable while riding in the elevator, Fox hospital bed elevators go at a little slower speed than passenger elevators. According to our customers' needs, we produce and offer hospital elevators with dust-proof technology.
Our Designs
The "people-oriented" design concept is fully reflected in Fox hospital elevator products, which provide a pleasant and comfortable transportable place for both doctors and patients. The warm lighting and basic hues give you a sense of the concern.
The "people-oriented" design concept is fully realised in the Fox Hospital Elevator, which provides a pleasant and inviting mobile space for both doctors and patients.
Caring For the Accompanying
Fox Hospital elevator, using humanised design and ultra-smooth operation to provide patients with the most pleasant, silent high-speed environment possible, with the beauty of details, respecting life, inheriting love, and allowing life to be full of care.
The speed of the elevator operation may be precisely controlled by the Fox Hospital elevator, making it smooth and comfortable.
The elevator at Fox Hospital can precisely adjust the speed of the elevator operation, making it smooth and comfortable.
Elevating You Comfortably
The Fox Hospital elevator is intended for high-rise structures with a minimum of 12 floors. The stable and comfortable operating environment, soft and warm decoration, is the bed in and out of the flat, making passengers feel meticulously cared for!
The Hospital Elevator creates an equal accessible area by incorporating the demands of individuals with impairments into the elevator's design idea. The sacred goal of Fox Elevators is to ensure proper medical work. A strong feeling of duty drives Fox Elevators' strict approach, which is integrated with current advanced control technology.